Kwa Kalusya Health Care-Centre
Location: Lukenya, Machakos County
Amara decided to build this Health Centre in 2012 due to the fact that there was no healthcare facility for the community within a radius of forty kilometers (40 KMs), making it a challenge for community residents to access healthcare.
The number of patients has increased over the years from 25 per day to about 70 per day.
Amara has provided the following:
3 consultation rooms with beds, 1 laboratory, 2 storerooms and 3 toilets with water storage facilities in partnership with Dr. Vasant Hardikar & Dr. Sulabha Hardikar
Stationery and furniture (observation couches, desks and chairs).
Various medical disposables.
Blood pressure and diabetes measuring units.
Amara intends to provide a nursing quarter in 2018.
The Health Care Centre conducted a cervical cancer screening workshop in 2014.
Healing in a matter of time, but it is sometimes also a matter of opportunity." - Hippocrates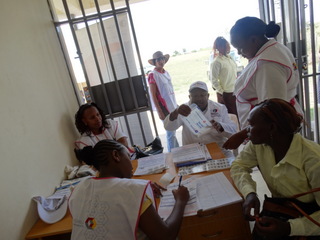 Cancer screening workshop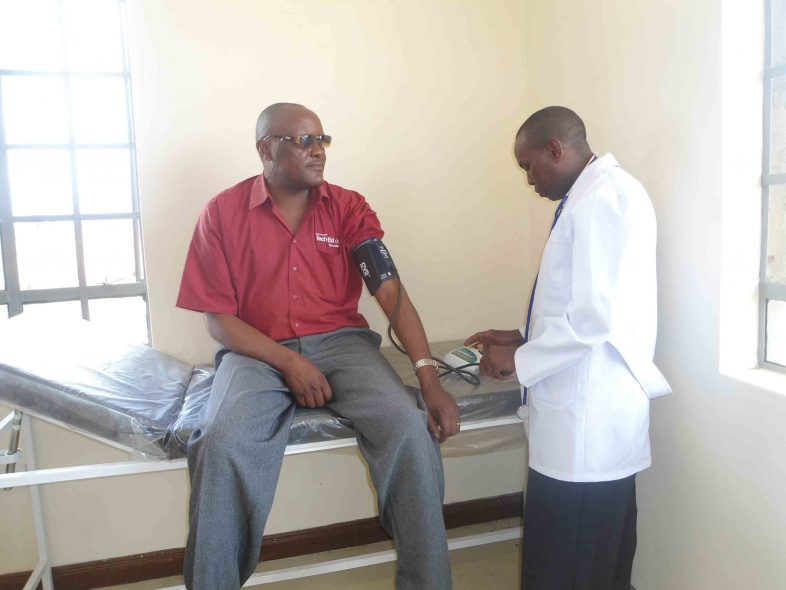 Donation of beds and blood pressure machine. The nurse is checking the blood pressure of the headteacher of Kwa Kalusya Primary School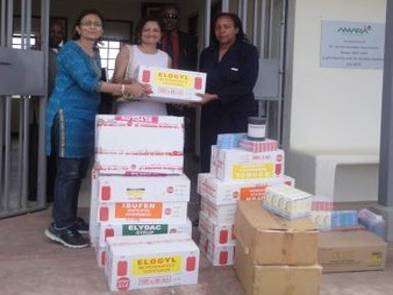 Opening ceremony of the Health Care Centre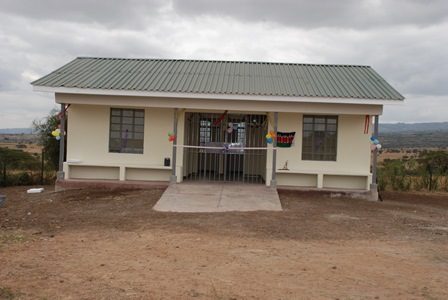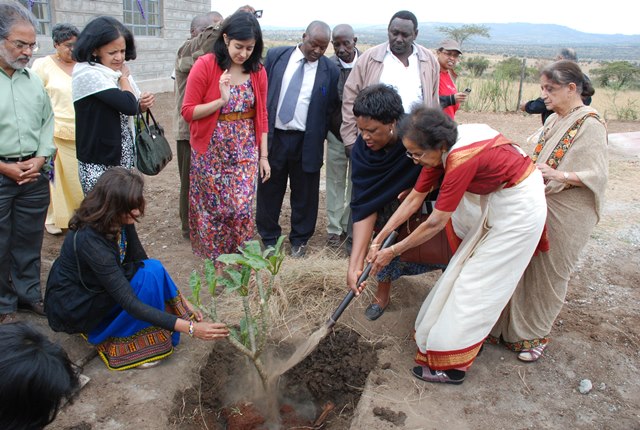 Tree planting to mark the opening of the clinic