Location: Mua Hills, Mathatani location, Lukenya Zone, Machakos County, Kenya
The school started in 1980 by communities settling in the area after the sub-division of Lukenya region and it was the only school in the area. There was a population of 27 students in standard one with just one teacher.
Amara started working with this school in 2017
Amara decided to work with this school because there is potential for growth in student population.
The school has a population of 83 students as at 2023.
Amara's input at this school includes:
Construction of a kitchen
Setting up a systematic library in February 2018 with a floor carpet and chairs
Introduced feeding program since March 2018
Provision of football uniforms and equipment
Donation of sanitary towels and stationery
Donation of assorted library books to start a school library in 2023
Quote " Doing great things for others is an awesome gift to give yourself" Robin Sharma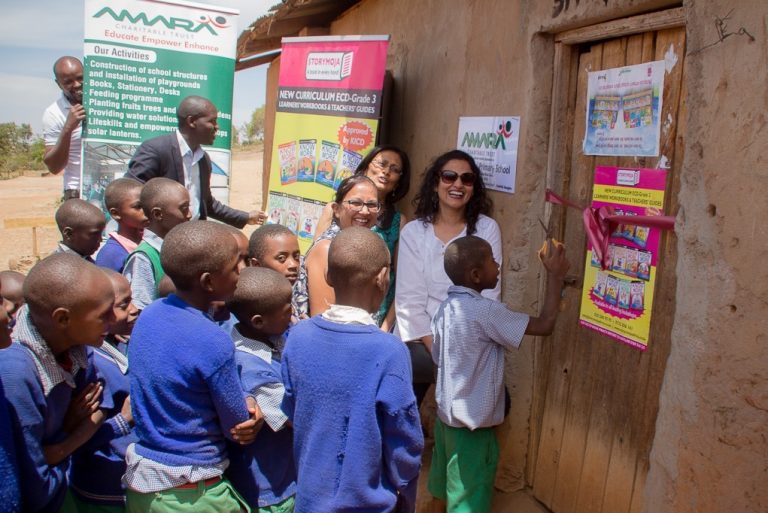 Official opening of the library donated by Shah Ranmal Raja Charitable Trust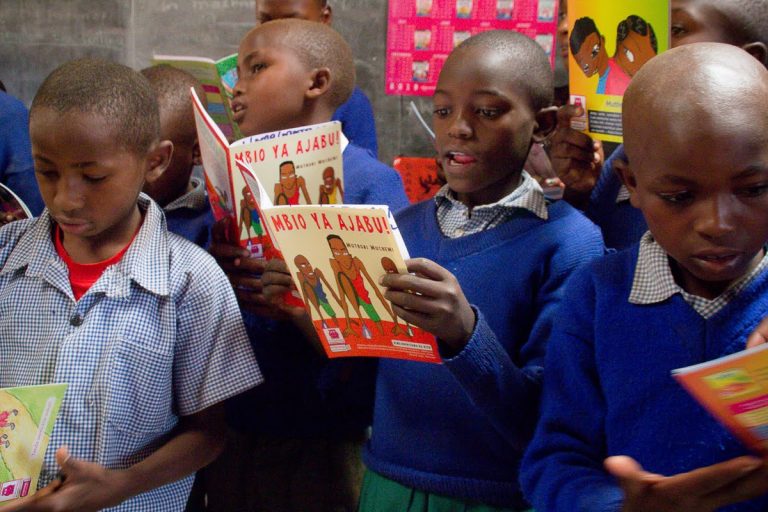 Students can now enjoy reading from a wide selection of books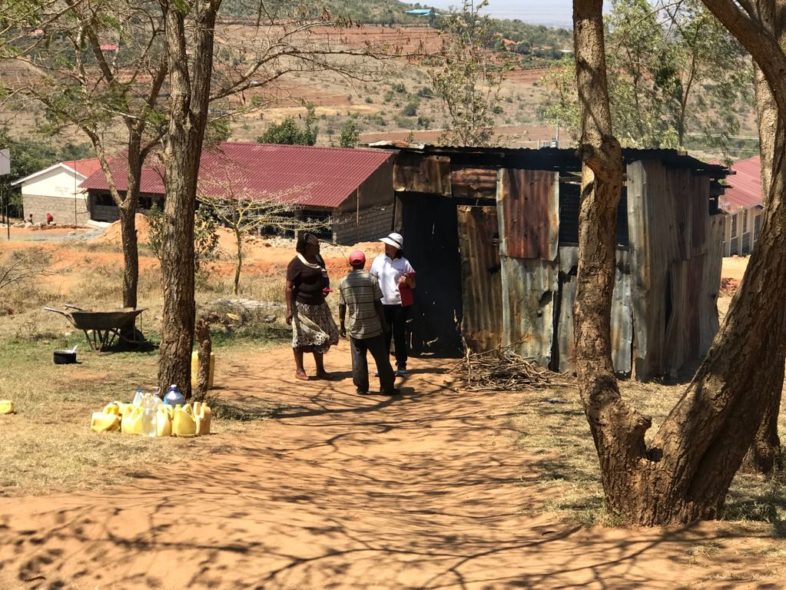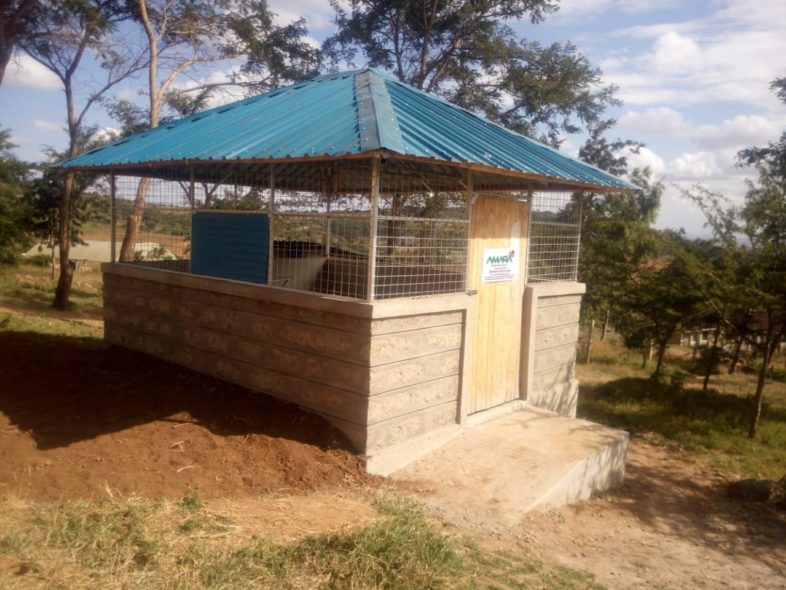 Old kitchen which was replaced by a new structure in July 2018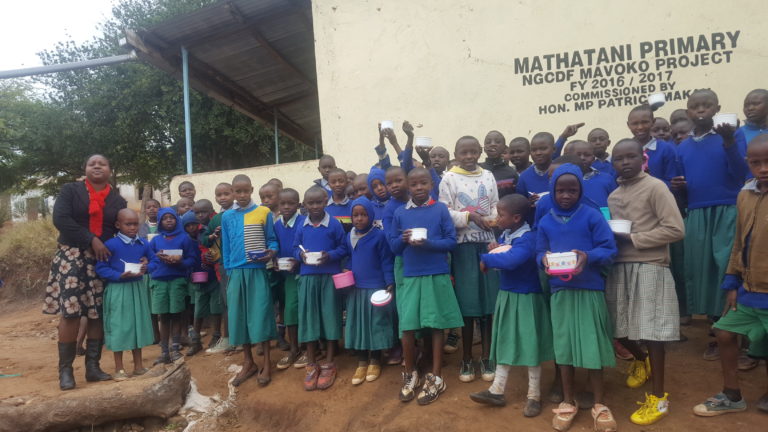 All students queuing up for lunch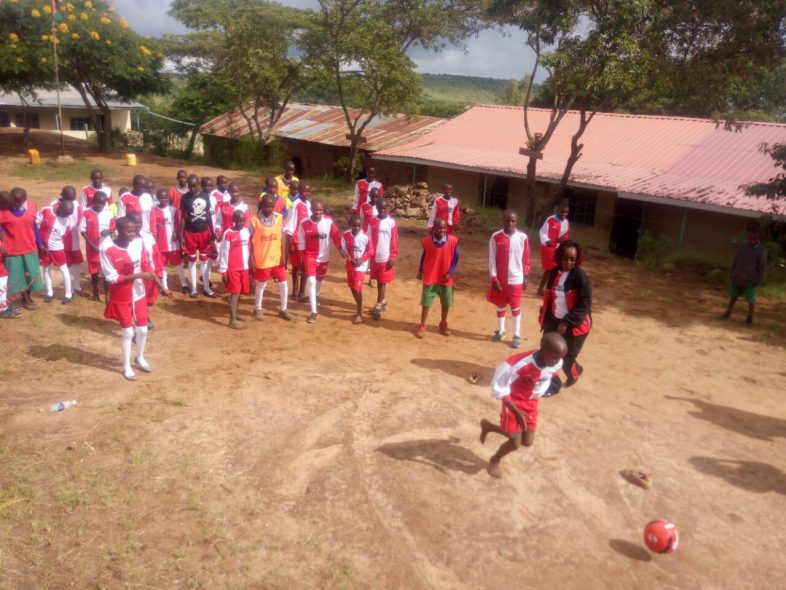 Excited football team all kitted out in their new uniforms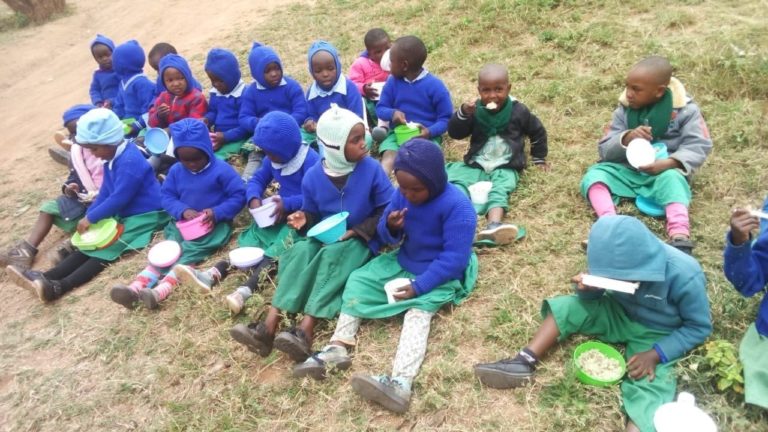 Baby class enjoying rice and green grams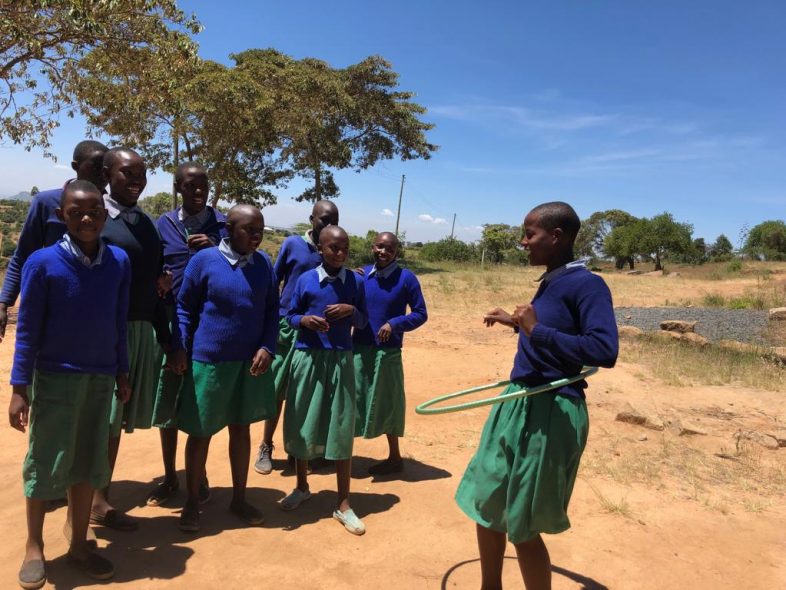 Girls making use of a donation of hula-hoops at recreation time